Serving fresh seafood in the heart of the Old Port since 2002.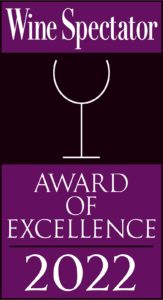 HOURS OF OPERATION
Lunch and Dinner
Tues – Saturday 12pm-9pm
HAPPY HOUR
Tues – Sat from 3-6pm
in our Bar & Lounge
$12 for 1/2 dozen Chef's choice oysters
$6 Moat Mountain Draft Beer
$7 Rotating Red and White Wines
$8 Rotating Cocktail Specials
$5 Bubbles
The Old Port Sea Grill, opened in the fall of 2002, is located in the heart of Portland's historic Old Port district. Our modern interior features a custom concrete bar, a large lounge area that seats up to 50 people, a dining room that can accommodate up to 60 guests, and features a 500 gallon salt water fish tank.
Our seafood driven menu focuses on a variety of local and imported fresh fish and shellfish, with an emphasis on east coast cold water oysters and other raw bar offerings. We pair that with a food-friendly wine list, local craft-style beers on draft and an extensive cocktail program to make for an exciting dining experience.
Click here to peruse our extensive lunch & dinner menus along with our wine & beer list.

Click here for information about hosting a function